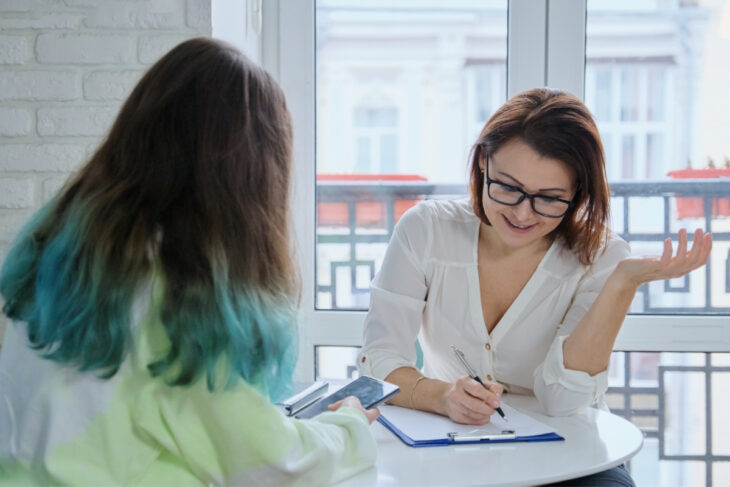 Individual Placement and Support (IPS) offers intensive, individually tailored support to help people to choose and find the right job, with ongoing support for the employer and employee to help ensure the person keeps their job.
IPS uses a personalised and strength-based approach to support people to find a job of their choosing.
IPS aims to help people find paid jobs within just weeks of being referred to the service.
Then it continues to work with both employer and employee to sustain the job placement for as long as possible, or to help the client into a different job.
IPS directly tackles the lack of integration of healthcare and employment services and the disconnection of different specialists by integrating employment specialists into health teams.
It is based on eight evidenced based principles
These include a focus on competitive employment, rather than volunteering or sheltered work; zero exclusion, open to all who want to work; and close integration between employment specialists and health teams.
Why use IPS?
Access to the right job with the right support plays a key role in recovery, confidence and expands social networks.
Suitable work is good for wellbeing – Getting back into employment can be a vital part of a recovery journey. People experiencing severe mental illness who find paid work show reduced symptoms, gain financial independence, and have improved quality of life.
IPS works – Compared with traditional support, IPS has been proven in numerous studies to help more people with severe mental illness back into work more quickly. On average, people receiving IPS keep their jobs longer, earn more, and spend less time in hospital. That's why NICE recommends mental health services to provide IPS to their users.
IPS helps you get a job that meets your needs – IPS employment specialists tailor their support to each individual so that clients have the best chance of achieving their job aspirations. Advisers have low caseloads, so they have time to offer clients intensive support.