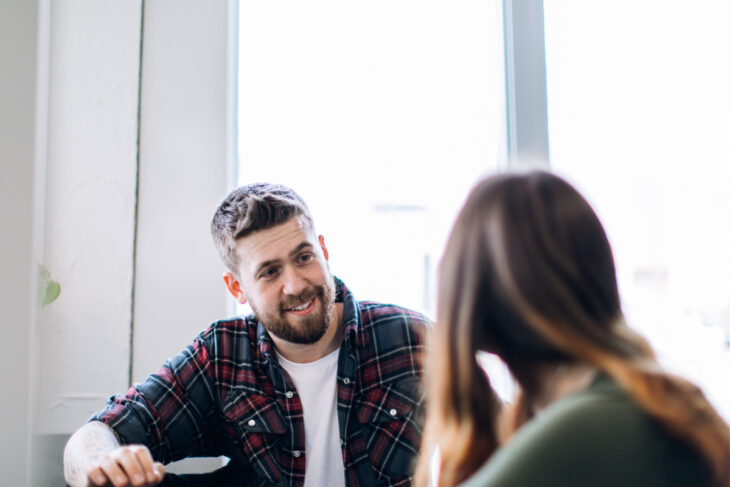 Getting back into employment can be a vital part of a recovery journey – providing structure, social networks as well improved mental health, self-esteem, and financial independence.
People accessing health services consistently tell us that they see getting a job as the key to their recovery, well-being, and life opportunities. That's why we're looking for people to join us in a career in IPS, to champion our mission and help people who need support – your clients – get back into work.
What is IPS?
Individual Placement and Support (IPS) is an evidence-based approach that is internationally recognised as the most effective approach to supporting people with mental health problems and addictions to secure and sustain employment.
IPS aims to help people find paid jobs within just weeks of being referred to the service. Then it continues to work with both employer and employee to sustain the job placement for as long as possible, or to help the client into a different job.
IPS uses a personalised and strength-based approach and has a focus on building relationships with employers. IPS directly tackles the lack of integration of mental healthcare and employment services and the disconnection of different specialists by integrating employment specialists into community mental health teams.
IPS is based on 8 evidence based principles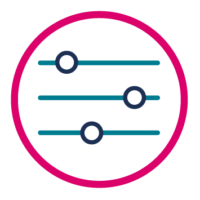 These include a focus on competitive employment, rather than volunteering or sheltered work; zero exclusion, open to all who want to work; and close integration between employment specialists and mental health teams.
What is IPS employment support?
What are the benefits?
A career in IPS is an incredibly rewarding one. You will have the opportunity to transform lives, give someone hope, direction, and support their recovery journey.
What skills do you need?
We welcome people from a range of backgrounds and with a variety of experience – you don't need any specific qualifications or clinical experience. If you're resilient, empathic and determined to open doors, challenge prejudice, and champion the skills and talents of individuals, a career in IPS could be for you.
Ability to build a rapport.
Belief that despite mental health challenges and/or drug and alcohol treatment needs, anyone can work.
Dedication to keep looking for a strong job match.
Resilience, empathy and determination to open doors, challenge prejudice, and champion the skills and talents of individuals who just need someone to believe in them.
Motivation and organisation to independently manage a caseload.
Commitment to team performance.
Confidence to get out of the office and build relationships with employers.
Creative in the approach taken to support someone in finding a job.
Ability to work assertively and diplomatically to influence the clinical team and employers.
You don't need to be a mental health professional to make a difference. There is plenty of training available as well as support from the clinical team you're based in.
What can you expect day-to-day?
The role of an Employment Specialist and Team Leader is incredibly dynamic and diverse. One moment you'll be working closely with IPS clients to set goals, refining their CVs, or practising interview techniques. The next, you'll be out in the local community approaching potential employers and discussing roles and job flexibility. Then you may end the day sitting with your colleagues in the clinical team in a review meeting.
Employment Specialists often report that they never have the same day twice!
If you are passionate, creative, and solution- oriented, good at building hopeful relationships and growing trust, and believe that anyone can work, a career in IPS could be a varied and rewarding role for you.
Who will you work with?
As an IPS employment specialist you will be working with people with mental health problems and/or drug and alcohol treatment needs who are looking to secure employment.