Blogs and articles
Guest blog: Richard Barnes, Oxford Health NHS Foundation Trust
Do you believe in your clients? Yes. That's why we do this job. And to support their success, we create wellness plans, in work support plans, etc – but how many of us neglect ours? This job means we are often focused on others. Outward focus is natural in our line of work. However, it can lead to us neglecting ourselves without realising.
At times I've paid a heavy price for this. It is why we need a high degree of vigilance and empathy for ourselves, and each other. Good mental health at work can be done, and it is worth doing well.
Below are some ideas to begin or improve your team's wellbeing regimen.
1. What can you find as your motivation to hold yourself accountable for taking care of your individual wellbeing?
If by nature, we cannot do it for ourselves – find a way to do it for a different reason. We are IPS – we are champions of mental health. It's not always easy to do it alone. You can achieve more if you build strong connections in your teams.
Use formal/informal support resources: EDI (equality diversity and inclusion) groups, EAPs, Peer Support Groups, "watercooler" times and socials.
Get together if/when you can if you're working from home a lot – enjoy a change of scenery.
Network! Find an interest you've not investigated before, it can invigorate you as a professional and widen your field of expertise, help you innovate your practice/service, and widen your social circle. I have become a neuro diversity champion in the community as a result.
Be considerate of each other's time, energy levels and working methods. (This again means thinking outside of your own box and communicating strongly as a team unit – ensuring all have an equal opportunity to share).
Have wellbeing check ins regularly in meetings and promote a culture of honesty and support.
If you're having a bad day, create a team environment where it's OK to share that. No judgement.
Retain healthy boundaries around what and how you share (think about how our clients often wish to share everything or nothing).
2. Remember: One size doesn't fit all!
Don't assume what works for you, works for others. But be open share and receive suggestions. If you have your own lived experience of mental health, having trusted individuals with whom you share information can also really help!
3. We must acknowledge what can make these jobs challenging.
Not only dealing with loss, challenge, illness, tragedy etc along the path to supporting our clients to success – what a great privilege it is to serve – but also the stressors of the environment.
IPS is strongly targeted. Targets don't generally care for human unpredictability. You likely came to work with people, not targets. Fidelity insulates against it to a degree, but the times I have heard this mentioned as a stress point, I have lost count of. Not just in IPS, but professions of this nature.
4. It's just part of the job, right?
IPS is fundamentally linked to recovery model principles, patient guided – "individualised" – but often framed by a strongly targeted environment. This is understandable. The public want value. The NHS/Charities need value to survive and for projects to be evidenced as succeeding, justifying the investment.
Some pressure is good for us, but it needs to be balanced for wellbeing. We can be working people at vulnerable times of their lives. Sometimes we need to speak about how the work structure is affecting us so we can work responsibly. It's about working together to find solutions. This may feel daunting at times, but it can help overcome challenges you might be having.
Good mental health at work can be done, and it is worth doing well. We are fortunate to have roles that add value for society, our clients, and helps us develop as individuals professionally in a way I have experienced in no other role. IPS is a pathway for many who might otherwise have just been left – talent wasted, isolated from society.  
With that in mind, let us take good care of our minds as practitioners, and of each other. Let's face up to that huge elephant in the room, that is our own and collective wellbeing.
Please click here to find out more about Oxford Health NHS Foundation Trust and the incredible work they do to support people with mental health issues back into work.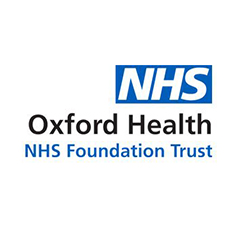 Oxford Health NHS Foundation Trust