Blogs and articles
Q&A with an Employment Specialist
Public Health England has approved an expansion for IPS Drug & Alcohol services. We spoke with Laura Broom, an Employment Specialist from HumanKind on the expansion.
Can you please introduce yourself (name, job title, organisation you work for)
My name is Laura Broom, I am an IPS Employment Specialist for Humankind Charity. My team covers the whole of Staffordshire and I personally cover the East Staffs area.
How long have you been in your role?
I have been in this role since April 2018, I started with ADS and we TUPE'd over to Humankind in April last year.
Can you give us some background information on the drug and alcohol IPS expansion?
I started on the IPS-AD trial, which was a 2-year trial recommended by Dame Carol Black. The trial was run by PHE and delivered by 7 organisations across England. After the trial period we continued as a full IPS service and recently funding has been secured to roll out IPS to many more drug and alcohol services.
How will IPS be helping clients who have drug and alcohol addictions?
I think that IPS suits clients in addiction services as we are integrated within the clinical team, so we work in partnership with their Care Coordinator and any other staff they are working with, to share information and ensure that the client gets the best support.
Being individualised 1:1 support focused on the client's career aspirations and supporting them to achieve their goals has proven to be a much better way of working with clients in addiction recovery.
We also support them with disclosing their addiction, along with any mental health issues, convictions, and other challenges, either by doing employer engagement and discussing this with an employer directly ourselves or discussing with them how much they want to disclose and how to best have that conversation.
What do you think will be the main challenge in your role?
I feel that the main challenge is employer engagement. Addiction is not covered by the Discrimination Act, so employers are within their rights to say that they will not employ any of our clients for this reason. However, we have learnt how best to approach this with employers, I personally often start by discussing addiction in general and how Humankind can support any of their existing employees with addiction issues, as well as giving general information and advice.
Once a relationship has been built with that employer, I then go on to discuss roles that they may have available and how clients that I am working with would fit in well with their company.
What do you enjoy most about your role?
I enjoy meeting lots of new people and getting to know their stories. I love watching clients' confidence grow as we work towards employment and of course when a client finds a job that they love and thrive in, that's always the best part of my job!
How and why did you become an Employment Specialist?
I started working in recruitment 15 years ago, then moved into Welfare to Work a few years later. I always enjoyed working with the clients who had the most challenging barriers and seeing them succeed, and I have experienced addiction within my own family.
I started working with drug and alcohol services 6 years ago, initially delivering different kinds of employment support so I have a comparison and can see that IPS really is the best way to support our clients.
What do you think is the best way to provide support to a client?
I always make sure that the client feels in control of their journey towards employment, with myself supporting them with that process rather than telling them what to do. So, for example if a client has an unrealistic job goal such as becoming an Astronaut, I wouldn't tell them that they can't do that job.
Instead, we would research the job together and discuss what they would need to do to get there. I would discuss with them why they would enjoy that job, which inevitably brings up ideas of other roles that they would enjoy and that we can realistically work towards.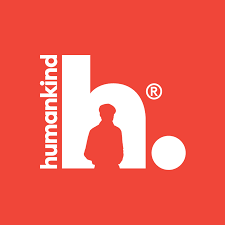 Humankind
Laura Bloom, Employment Specialist at Humankind