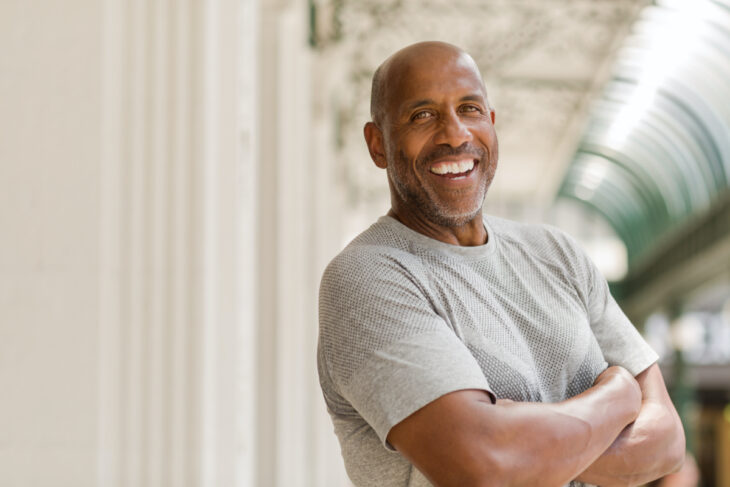 I was referred to Working Well Trust at the end of December 2018 and met with my employment specialist (ES) in the first week of January. I said I was interested in part-time retail or driving roles that are not too far from home.
By the end of February, I was offered a role at a painting and decorating store as a part-time customer service advisor and delivery driver. I have been in touch with my ES regularly since then in order to check in with how I was doing and for extra support.
In our first appointment, my employment specialist and I spoke about why I wanted to work and what work I wanted to do. I told her that I wanted to work in a large store doing a customer-facing role as I enjoy talking to people, as well as a varied physical role in which each day is different, and I am able to travel around. I said that I wanted to work as it would provide me with a routine and get me out of the house so regular, part-time hours were important to me.
We also discussed my mental health and how I have found it can affect or be affected by employment in the past. We talked about the effects of early starts in my last role on my mental health and so agreed that it would be better for me to seek part-time hours within the middle of the day. In addition, I told her that my depression can cause me to lack motivation and isolate myself. This can make it hard for me to go out and find a job. My ES assured me that as part of her role she can go out and speak with employers on my behalf.
Within the week, she met with the manager of a painting and decorating trading store who had a full-time role available. She negotiated with him on my behalf about me doing half those hours (25 hours) and then it was arranged for me to attend an interview.
We met before my interview and went through some interview preparation. My ES also travelled with me to the interview to support me. My interview went well and I was offered the job. The manager of the store was aware of my mental health and offered support, reassuring me that he is there to help and that he will also be in contact with my ES to check-in.
I started at my first store in the first week of May with another new employee and have found that the role has really helped me to adapt and gain confidence. I moved to another store 6 months ago and have disclosed to my new manager about my mental health.
I was apprehensive and anxious about starting because the role was customer-facing and I had not been in a customer-facing role for a while. The references from previous employers took a long time to go through and there were a lot of documents to sign which could be a bit overwhelming. My ES communicated with my manager directly on my behalf to keep him updated and chased the references for me to try and speed the process to keep up my motivation.
My new manager has been really supportive too and has made reasonable adjustments for me so that I only work my core hours of 11:30-17:00 each day. These adjustments really help me as starting later is a better suit for my medication and makes me more comfortable.
Work has had a big impact on the speed of my recovery. IPS has given me the confidence to pick myself up and realise that I can find work and move forward with my life without feeling pressured or inadequate. It has enabled me to function and get back to my normality and I have been really enjoying contributing to society. I don't think I would have been able to find a job without my ES, and due to the work and their support I have been stable and have not had a relapse since starting.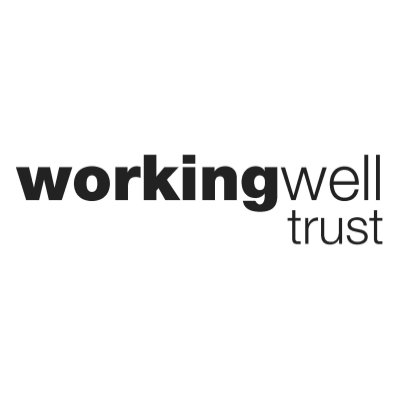 Daniel's Employment Specialist, Ella speaks about his recovery journey
Daniel was referred by a consultant psychiatrist to the IPS service in December 2018 after he expressed interest in finding part-time paid employment. He had been under the care of the community mental health team since 2004 with a diagnosis of severe depression.
Daniel had previously worked as a Customer Service Assistant for a large supermarket but he had found that the early starts mixed with his medication were not suitable and only stayed in the role for a couple of months. Daniel had been in and out jobs before this but had gaps on his CV and felt low in confidence.
I engaged Daniel over the phone initially, building rapport and explaining how the service could help. He then attended appointments in person and engaged in the vocational profiling process to identify a job role that would suit his support needs. He spoke positively about a previous job working in a car dealership but found the high pressure associated with the target-driven environment quite overwhelming.
Together we identified the optimum shift pattern for him being a start time after 9 am and no more than 25 hours per week. A back to work calculation was complete to confirm that Daniel would be financially better off with this income.
I identified a local employer, a hardware store that not only offered retail positions but delivery driver positions too that could be suitable for Daniel. I met with the manager and discussed their business needs and the type of candidates they look for. I spoke to the employer about Daniel, his strengths and how he could contribute to their business.
A week later, the manager contacted me about a full-time role that Daniel might be interested in. I negotiated that the role be split into part-time (25 hours) contracts and it was organised for Daniel to attend an interview. I accompanied him to the interview and Daniel left saying he had felt comfortable and supported.
Daniel was offered the role shortly after and started work in May 2019. I assisted Daniel to formulate a plan with his new employer to support his well-being at work. Daniel has been receiving in-work support since then.
Since working, Daniel reports stability in his mental health and increased confidence. He has said that due to the support, it is one of the longest periods he has ever stayed in a role. His speech has increased in speed, he appears less lethargic and is a lot more comfortable leading conversation. In addition, this role has given him the confidence to pursue other ambitions such as becoming a personal trainer, as well as volunteering at a music therapy charity in order to be a mentor for young adults experiencing mental health issues.