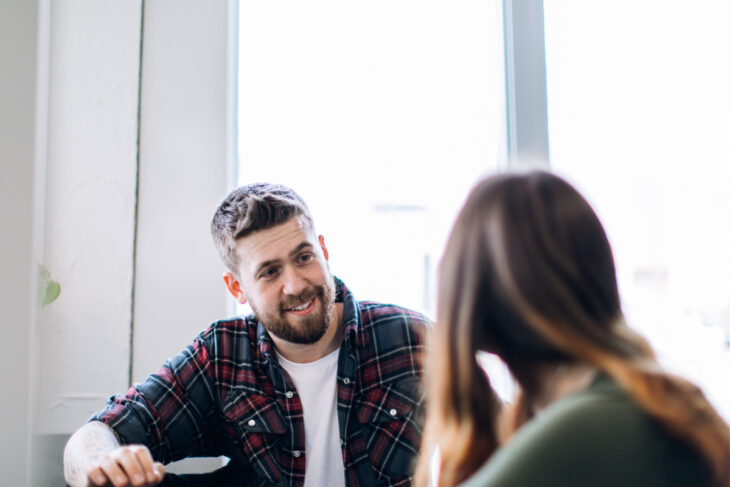 IPS user recovery story: Jake
I have been under Hillingdon Community Mental Health Team for over 12 years. My low mood, depression was not getting better, and my GP felt this service would be able to support me better. I suffer from anxiety and depression, I started drinking, and this was negatively impacted my mood. Life seemed hopeless and I was in a dark place.
I had been working in Care for over a year, on a zero-hour contract. The uncertainty with my hours and various shift patterns was difficult to manage. I wasn't sleeping and had no routine, the insomnia kept getting worse. I would get angry with my family, the arguing and constant worry about work was impacting everyone around me. I had to complete tasks within a very tight deadline; my employer was not supportive at all and kept increasing the workload. I knew that I had to get out of this pressured environment. I discussed this during my outpatient appointment with the psychiatrist, he then referred me to the Employment Specialist.
My employment specialist encouraged me to think about different career options, she helped me put a CV together, this wasn't as straight forward especially with the gaps in employment. We started applying for jobs online. She discussed the positives around disclosing my mental health problems and the Disability confident scheme. Having her on my side gave me the confidence and willpower to continue. We applied for a sessional Gardener with the local council, disclosing my mental health and meeting the minimum requirements secured an interview. My Employment Specialist guided me with mock interviews.
My new job has really given me back my confidence, having a job that I enjoy makes me content and smile. Relationships with my family have really improved because I don't feel useless and now have my own independence.
I sleep better and working outdoors has always been something I have enjoyed. My Employer is very supportive, giving me time off to attend my medical appointments. Without my ES I would not have secured my "dream job", the support she offered has been invaluable and am so grateful to her.