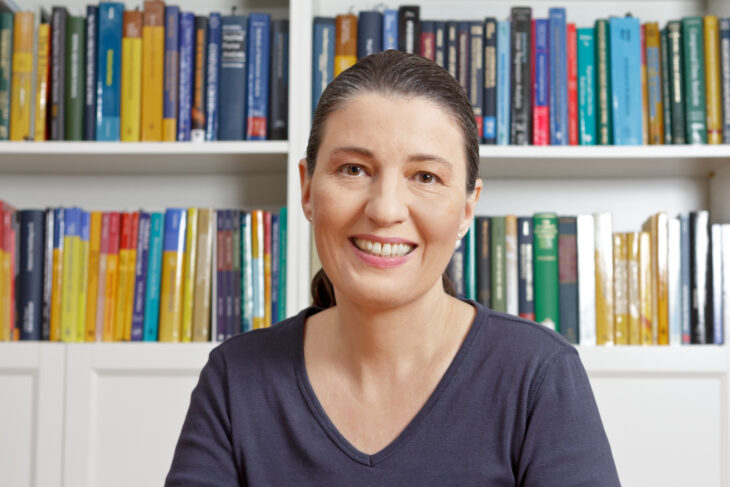 I was referred to the Employment Service in August 2019 on completion of my university degree. I felt ready to start working but felt I needed support to begin my journey into paid employment in an area that would enable me to utilise my psychology degree in some capacity. I had volunteered at various places whilst studying but my last placement was in 2013. I had been a Peer Assisted Learning (PAL) Leader at university from Sept 2016 to May 2018 where I planned, prepared and facilitated activities for a group of first-years to help them with their studying and their ability to acclimatise to University life. I also attended debrief sessions with other PAL leaders to discuss how sessions were going and to improve skills such as teamwork and leadership.
My last paid role was as a Supply Teaching Assistant in Leeds in Jan 2015 to May 2015 where I worked across a variety of different schools including SEN and pupil referral units. I helped with admin work such as printing and scanning.
I supported the teachers in the classroom, answering questions, and working alongside the students. I received fewer and fewer calls as the weeks went by though because of me fighting with my mental health. I felt this experience would be useful in some way and enjoyed this type of work but knew working long hours was a huge struggle.
My own lived experience of mental health has been long-lasting, and I have had small periods of stability in-between periods of real struggle. I have received support from several professionals over the years, especially when I have felt unwell and my support needs have varied in relation to my mood and mental state.
When I met with my Employment Specialist John, I explained my situation and that I did not really know what to do next. I had finished university but was still waiting for my graduation. John asked if I wanted to pursue a career directly in psychology then suggested all the different types of work I could do. I found this quite daunting and suddenly the thought of finding work was more real but John assured me he would support me every step of the way.
We arranged to meet on a weekly face to face basis, first at the CMHT while we discussed sensitive topics like my mental health and barriers to work- after this John suggested we meet at a supermarket café near my home. John did a better off in work calculation which showed me how working different hours would impact me financially and we started to look in more depth at career paths and how I would start to get into them.
We started to apply for an Assistant Psychologist vacancy almost straight away and John started to approach some employers. We broke down the role of an Assistant Psychologist and the continuing development required to secure a clinical post. John was honest about how competitive these roles were and reflected that I may need to gain some ward/ Health & Social care experience first which I was more than willing to do, mental health permitted. We looked at lots of different jobs and John was very honest about how rewarding yet challenging they could be. We looked at the extremes of what I felt I could cope with. It was good to know that John was working closely with the clinical team and that clinical support was available should I experience mental health difficulties.
We looked at roles in psychology and Health & Social care especially with elderly clients with dementia/ Alzheimer's. I felt this would give me some experience and build skills across different areas. John began to set up a meeting with a care home manager having approached them about my case. However, during this time, working with John allowed me to really think about other opportunities to utilise my skills and education so at this time I found a job lead about an online Tutoring company who supplied tutors to students in the local area. I was not sure if this was viable but liked the sound of it as I have always loved helping other people in as many different ways as possible but especially academically.
I am still supported by Ash. A few months into the role I was having some issues with another member of staff – Ash was able to organise a meeting with myself, my line manager and my team manager and was able to support me to express my concerns and to agree a strategy as to how to overcome these concerns.
I wouldn't have been able to get into employment, never mind into a good role like this without Ash. This is the first job I have had where I am not on the lowest rung of the hierarchy. It is full-time and not an entry level position.
My mum and Dad's expectations of me were hugely exceeded.
In one of our sessions I decided to change direction and proposed my idea to John and we spent the session exploring this. John did not try and persuade me to continue with other things but supported my idea thoroughly. We did some research on the company and referenced my experience and qualifications against the person specification for the role. I felt I was lacking direct mentoring experience but John helped me see how even my role helping other students whilst at university myself was transferable and we started to look at a creating a personal profile. We discussed disclosure of mental health early on with a view to looking at whether I would tell my employer. John agreed that disclosing mental health on my profile would add lived experience to the field of study giving me an edge, he felt it would also make me relatable.
John made suggestions about what I should include in my online profile to demonstrate my suitability for the role, these included my academic achievements, being a student/peer mentor, taking a gap year in Kenya in an educational context, disclosure of mental health and how having lived experience meant I have adapted my learning style and adapting tutoring styles to meet individual learning needs of students, reflecting on speciality tools to enable understanding.
I felt more confident in my experience and was able to start drafting a profile text which I sent over to John by email for suggestions- John told me not to change a thing. At this point I submitted my profile to the Tutoring company and my profile was approved straight away, allowing me to commence working as a private tutor.
I was now ready to take on some GCSE/ A Level students studying psychology and Sociology which enables me to use my degree to good effect. John suggested we start to plan in work support to cover any issues that may arise with my mental health so there was a plan of action, and also so we could look at practical ways to engage students and plan for sessions.
I was contacted by a student the day after my profile went live, and from there I have received a steady stream of enquiries as well as several paying students two of which have two- and three-hour sessions per week respectively. I continue to meet with John weekly and we also liaise over the phone and email. We spent a session planning my first face to face session with a student from a safety perspective, John suggested I plan the meeting in a public place initially until I am comfortable with the student before visiting them at home.
He also asked me to call him when the first face to face lesson was over. John suggested I evaluate all my lessons and I started to do this straight away as reflective practice. I now do this after every session I have with each student, as it helps me in my own personal growth. I created a lesson planning grid that can be adapted to each student and a Sociology quiz as a starting point for new students.
It feels good to know I can have support from John for as long as I need it and we have now started to look at future possibilities, including starting my own business as a private tutor including having an office space.
It is also good to know that John is available to get involved with the Tutoring company should I need him to do this at any point.
I have now been working since November 2019. I feel confident in my skills as a tutor even though I am new to the profession. I am proud that I can share the knowledge I have gained through my own degree, which I worked extremely hard for over a period of many extended years. I feel able to support and inspire students to achieve their goals and I am excited for the future and where this opportunity may lead.
I did not think this would have been an option, but I am glad I explored this lead and now thoroughly enjoy it even more than I knew I would. I have now been able to build a small client base which is enabling me to polish my lessons with a view to taking on more students when I have capacity.
I have even received my first review from a student in which she gave me 5 stars:
Amazing tutor who plans and presents lessons in an effective and exciting way. Julie is really polite and easy to talk to, I would 100% recommend!

Julie's student

Bradford District Care NHS Foundation Trust
Julie received her IPS support at Bradford District Care NHS Foundation Trust. – The team use the IPS model to provide bespoke and personalised service tailored to your individual preferences and choices, and help you to identify employment goals and create a realistic employment plan.