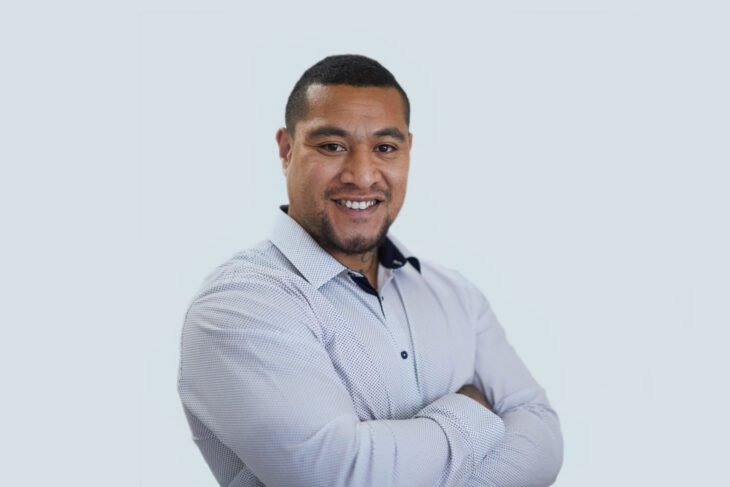 Tell us about your career so far?
I started working for the old Employment Service, now DWP in 1996, and then spent nearly 17 years working in various Jobcentres in Manchester, working in a variety of roles including New Deal Advisor, Personal Advisor and Employer Advisor. I then transferred to the Department for Business as a Policy Manager working on a project encouraging manufacturing businesses to host school trips under the 'See Inside Manufacturing campaign', before taking redundancy about four years ago.
I had a brief stint in Medico-legal work and then a longer stint as a recruiter for a healthcare company before coming to this job.
What attracted you to this role?
The opportunity to help those who are farthest from work to get back to work in a methodology that is innovative and has been shown to work. I also enjoy the engagement with businesses and employers.
What does your typical day involve?
Each day is very different, I don't know what is going to be waiting for me when I turn my work phone on or power up my emails.
Typically I work out of two sites in North Staffordshire, unless I have arranged to meet an employer or client first, I get to which ever site I am working out of early to tackle any urgent messages or emails. Then the rest of the day will be meeting clients either at our local office or wherever we have agreed to meet. This can be places likes café's, fire stations, jobcentres and libraries, the location matches the need of the client.
Meetings are very varied, discussions can be general motivational in nature or more detailed around a variety of topics, such as career advice, disclosure of addiction or dependency, jobsearch and benefit counselling. I will also draft Vocational Profiles, CV's, help with application forms, and online job applications.
I will also try to check in with the Recovery Practioners each day to bring them up to speed with any progress or concern I have about our shared clients. This is usually face to face to over the phone and by email.
A day can also mean meeting employers to build relationships and also find out more about how I can match my client to any vacancies they have, this can also include taking clients to meetings with me or accompany them to formal interviews.
A major part of my day is making sure that notes are up to date and data entry is complete, as we are in the trial phase of the IPS-AD programme, it's important that we record all results, contacts, and discussions.
When there is time I will also search for vacancies for my clients while they are not with me, then call or message them about any vacancies that they I think they are suitable for.
At the end of the day, I use the time to catch up with clients who I can't get to see face to face and also try to re-engage with those who have not seen me for a while.
No two days are the same, the beauty of this role is that you are never bored and it can certainly be busy.
What is the best bit about your day?
Talking to clients and seeing how going to work is giving them hope. Noticing the change in those who were demotivated and depressed to someone who can see light at the end of the tunnel.
What are the challenges?
Public perception of those in recovery from Addiction and Dependency. Resistance from those around a client, who don't believe that work is for them. To a certain extent, the client's own belief can be challenging, once you "have switched their minds on" to work, the rest is easy.
You spend a lot of your time away from your desk, what is that like?
It can be great fun, you get to meet people from all walks of life, professional, employers, and partner organisations. Time management is essential and it can sometimes be challenging to fit it all in.
Were there any transferable skills from your background prior to working in IPS?
Good listener, patience, resilience, and determination are essential for this role. Other skills that help are communication skills with employers, colleagues, and stakeholders, IT skills are also key and a basic understanding of employment law, benefits, and recruitment practices is highly desirable, but you can learn these things.
What's your team culture like?
Your team is essential in this role, a collaborative approach not only helps support you as an Employment Specialist but also gives your clients the best level of support. Compassion in the team is crucial when you work with those in recovery from addiction, you need to demonstrate this. As it builds good solid relationships with clients. Overall the team has to be optimistic and determined. There will be set backs, but together they can be overcome.
What do you think makes a great IPS Employment Specialist?
Someone who wants to see others' progress in life. It is not an exaggeration to say that we change and save lives in the work we do. I get a buzz every time I help one of my clients get back to work and a real sense of satisfaction when they move on back to a "normal" life. The key attributes for an Employment Specialist are Resilience, Empathy, Compassion, Enthusiasm, Organisation, Communication, and overall a genuine desire to help others.
What piece of advice would you give to someone who is considering applying for a job as an IPS Employment Specialist?
When applying think about times when you've helped people move on with their lives, it will give you a great way of demonstrating a match to the role when you apply. Don't let qualifications get in the way, it is your skills and experience that count. Remember the role is relatively new, there are challenges but IPS is showing how it can change people's lives, you can help make that change.