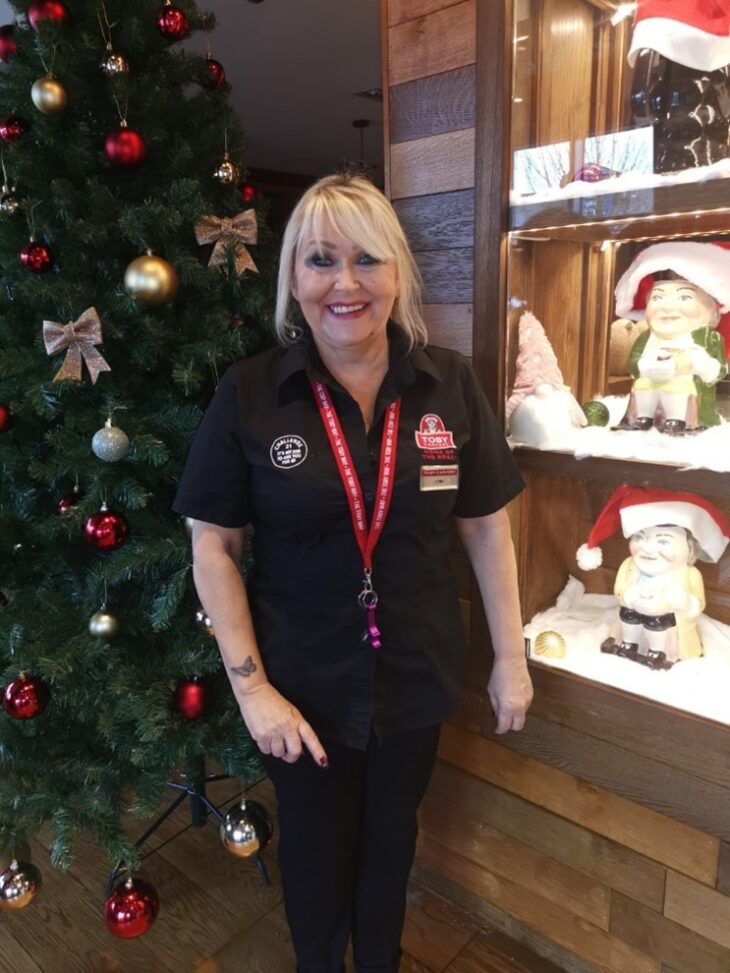 Day 1: Ashley
On the first day of Christmas, we are sharing Ashley's story, and the incredible work done by the IPS team Rotherham Doncaster and South Humber NHS Foundation Trust (RDaSH) to support him back into employment.
"Julie (employment specialist) has been great and helped me from the start."
"She understood that despite my episode of psychosis I was desperate to get back into work, however I did feel very anxious about this and along with my mental health worker they helped me through this with coping strategies. I have worked from a young age and always been hands on, so to be claiming benefits made me feel even worse and like a failure."
"Julie found me a place of work that is accepting of mental health issues and they have worked with me and trained me to do the job I'm doing."
"This has definitely helped me in my recovery of my psychotic episode as it's made me feel like myself again which is so important."
"I want to say a big thank you to the team for not only supporting myself, but my wife too. I would recommend this service to anyone who is looking for a job, whilst recovering from any mental health illness."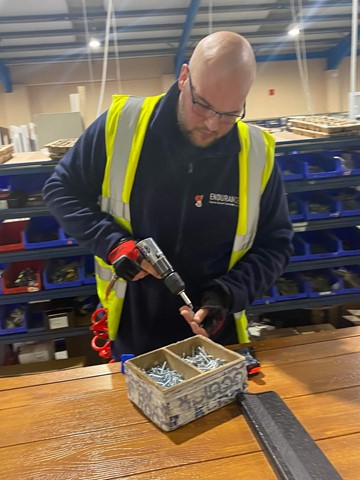 Day 2: Christopher
On the second day of Christmas, we are sharing Christopher's story, and the incredible work done by IPS to support him back into employment.
My first meeting with Conor (employment specialist) focused on building rapport, explaining my past struggles with addiction, employment history, and conducting a plan to work with each other.
Despite having a great first meeting I was quite sceptical as to whether WDP would be able to help me achieve what I needed to for my future.
My recovery was going very well when I met Conor and he could sense that I was motivated and ready to take the next step into a fulfilled career. Conor edited and updated my CV to a standard that I was very happy with and we started to plan some short-term/long-term goals for the future. Initially I really needed to get find work quickly, so Conor was quite happy to investigate long-term and short-term options on my behalf.
I am an experienced mechanic and enjoy working within this field, however I have always had a longing to enter the world of IT. I expressed this to Conor, however, I was unsure as to whether I would be accepted in this industry due to my lack of qualifications.
Click here to read more on Christopher's story.
Day 3: Laura
On the third day of Christmas, we are sharing Laura's story, and the incredible work done by IPS to support her back into employment.
My name is Laura I am 39 years old, live in Bradford and I have been receiving support from mental health services since 2017. I was referred to the IPS Employment service by my care co-ordinator following a discussion about returning to work.
I had been without paid employment since 2013 when I worked as a delivery driver. Since then I have enjoyed several voluntary roles in cafes and charity shops, something that suited me as I was worried that having a contractual commitment would put a lot of pressure on me, especially following my issues with mental health. I enjoyed the work, but for many years I didn't consider a pathway into a paid position.
Since the start of 2019 though, I began to want to explore my chances of returning to paid work and had received some assistance from employability courses. However, I felt this gave me a lot of unclear and often contradictory information and whilst I completed some job applications, I never secured an interview. I started to become disillusioned and began thinking this was an example of my own lack of employability.
When I started working with my Employment Specialist Simon Hayes, he not only helped me prepare to look for work by creating a CV and looking for employment, but he also explored my previous workplace environments and experiences.
Click here to read more on Laura's story.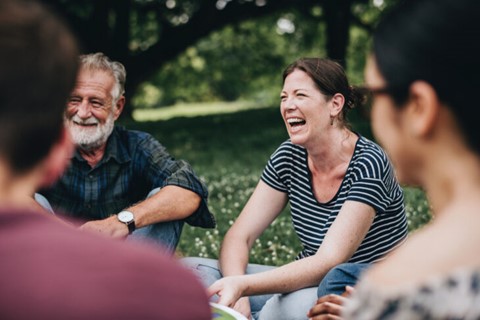 Day 4: Daniel
On the fourth day of Christmas, we are sharing Daniel's story, and the incredible work done by IPS to support him back into employment.
I have worked on and off throughout the years but have sometimes struggled to maintain my employment due to my severe depression.
I was referred to Working Well Trust at the end of December 2018 and met with my employment specialist (ES) in the first week of January. I said I was interested in part-time retail or driving roles that are not too far from home.
By the end of February, I was offered a role at a painting and decorating store as a part-time customer service advisor and delivery driver. I have been in touch with my ES regularly since then in order to check in with how I was doing and for extra support.
In our first appointment, my employment specialist and I spoke about why I wanted to work and what work I wanted to do. I told her that I wanted to work in a large store doing a customer-facing role as I enjoy talking to people, as well as a varied physical role in which each day is different, and I am able to travel around.
Click here to read more on Daniel's story.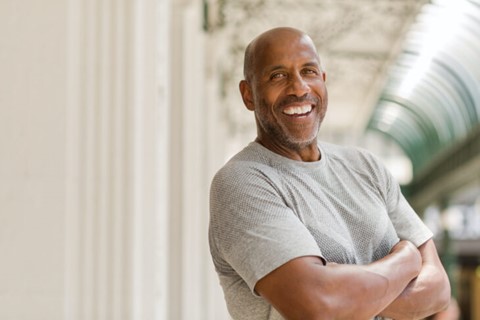 Day 5: Jake
On the fifth day of Christmas, we are sharing Jake's story, and the incredible work done by IPS to support him back into employment.
I have been under Hillingdon Community Mental Health Team for over 12 years. My low mood, depression was not getting better, and my GP felt this service would be able to support me better.
I have been under Hillingdon Community Mental Health Team for over 12 years. My low mood, depression was not getting better, and my GP felt this service would be able to support me better. I suffer from anxiety and depression, I started drinking, and this was negatively impacted my mood. Life seemed hopeless and I was in a dark place.
I had been working in Care for over a year, on a zero-hour contract. The uncertainty with my hours and various shift patterns was difficult to manage. I wasn't sleeping and had no routine, the insomnia kept getting worse. I would get angry with my family, the arguing and constant worry about work was impacting everyone around me.
Click here to read more on Jake's story.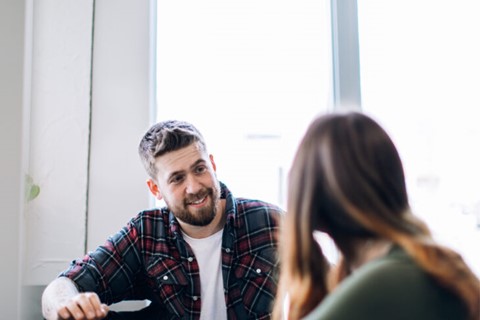 Day 6: Lynn
On the sixth day of Christmas, we are sharing Lynn's story, and the incredible work done by the IPS team at Essex Partnership University NHS Foundation Trust to support her back into employment.
If it wasn't for the support of Employ-Ability finding me this job I wouldn't be here today. I was on my knees desperate for a job as working helps me to feel better.
I told my Employment Specialist what I wanted to do, and she made it happen. I will always be grateful, and I will never forget her. I'm so happy to be working here and feel supported and part of the Toby Carvery family.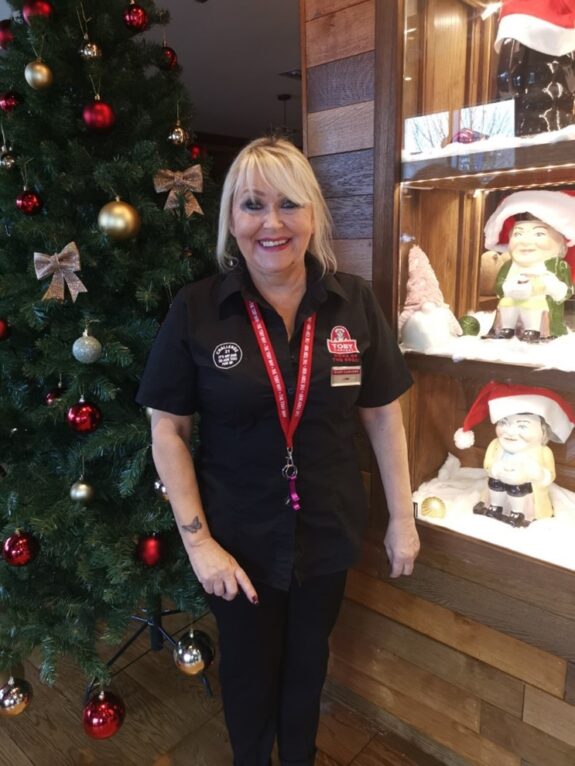 Day 7: Martha
On the seventh day of Christmas, we are sharing Martha's story, and the incredible work done by IPS to support her back into employment.
I was meeting with my Care Coordinator who informed me about a new Employment Service called Fast Track to Employment and that I could be referred to see the Employment Specialist.
Back then, I was out of work as I recently had a child, and I couldn't wait to return to work. Previously, I was working as a care worker, and I really enjoyed supporting people. Unfortunately, I was told that I will have no job to return to. I was really upset as I hated staying at home.
Spending most of my time at home had a negative effect on my mental health as I felt isolated, bored, and purposeless. I was referred to meet the Employment Specialist based at the CHMT centre. Upon meeting she took the time to listen to me and what I wanted to do.
After a few weeks we started job searching after she helped me update my CV, within a week my Employment Specialist had secured me an interview with the college for a role I really wanted, this role was to work as a SEN Support worker working within the classroom setting.
Click here to read more on Martha's story.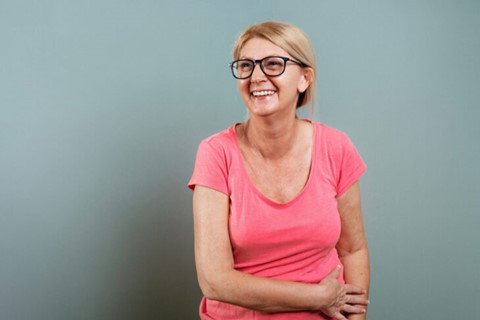 Day 8: Leanne
On the eighth day of Christmas, we are sharing Leanne's story, and the incredible work done by the IPS team at Tees, Esk & Wear Valleys NHS Foundation Trust to support her back into employment.
Leanne was referred to IPS in November 2020 from Durham City Affective team. After the initial IPS information session Danielle (IPS Employment Advisor) discussed Leanne's previous experience and her job goals. Although Leanne had excellent experience working as a Support Worker and also running her own Childcare Business, Leanne felt that due to her mental health, she needed a role that was not as stressful as her previous jobs. Leanne's goal was to find a part time role that would fit around her young son.
Although Leanne had previously worked, she didn't have a CV as her previous roles were all application based. The first thing Danielle needed to do was create a CV that could showcase all of Leanne's transferable skills. Once the CV was created Danielle uploaded it to the Jobs Boards so that Leanne could apply for suitable roles. Leanne quickly secured an interview with Fenwick's to become part of their very first Christmas Elf Delivery Service.
Leanne was nervous for the interview as it had been a number of years since she had attended one. Danielle dedicated an appointment to interview coaching and from that Leanne felt confident and prepared. Although the role was temporary, Leanne was offered the position and was delighted to start.
When the role ended in December, Danielle submitted Leanne's CV for a number of other roles and Leanne quickly secured a position with Public Health England as a Call Handler. Leanne started this position in February but unfortunately, in August, Leanne was made redundant from the post due to the service no longer being as busy as it once was.
Danielle supported Leanne to apply for various roles and within a matter of days, Leanne was offered a position with Patient Transport. Leanne was initially delighted however on the morning of her first shift, Leanne experienced imposter syndrome, she felt overwhelmed and her confidence was low in her ability to carry out the role. Danielle had a telephone appointment booked for the morning of Leanne's first shift so Danielle discussed Leanne's worries in detail, looking at the role from a number of perspectives and discussed with Leanne taking it one shift at a time.
Leanne found the courage to go to her first shift. Danielle spoke with Leanne the next morning and Leanne was overjoyed that she had faith in herself to finish the day. Since then Leanne has gone from strength to strength within her new role and enjoys talking to the patients and often offers to make them cups of tea, much to the dismay of her colleagues.
Leanne – February 2021
"I just wanted to say a huge thank you to Danielle for helping me find work. After being unwell for a short while I found myself without a job for the first time ever and had no clue about how to get back into employment.  Danielle helped create a CV and helped search for jobs that I was interested in.  With her help I sent my CV off and got an interview and she talked me through the interview process.
"I felt really prepared and a lot less anxious about my first interview for years. I applied for a temporary role as an elf as a joke and actually got the job! Honestly it's by far the best job I have ever had and finally put a smile on my face. Even though the role was only for 4 weeks, 2 members of the public wrote letters to my manager to tell them how special that I had made their Christmas and I really put a smile on their face."
"To top this off I used the CV Danielle created to apply for another job which I was successful at getting. I now have a job that I enjoy and it fits round my life perfectly.  Thanks so much Danielle this has made a huge improvement on my mental health as without your support I don't think I would have had the confidence to ever apply in the first place."
"It has also been fantastic to keep getting phone calls now and again to make sure everything is going OK and shows you really care. Me and my family are really grateful for your ongoing support!"
Leanne – October 2021
"Danielle has been helping me into employment when I was unwell with my mental health. When I was made redundant it really knocked my confidence. She helped me prepare for interviews and made me a CV. My anxiety was so bad I felt I was unable to attend on my first shift of a new job."
"With Danielle's support she encouraged me to just give it a try and that's what I did. I now have a job that fits around my family life. My mental health has improved as a result of employment as it gets me out of the house and into a routine. Yes I was out of my comfort zone but Danielle made sure she was just a phone call away if I needed support."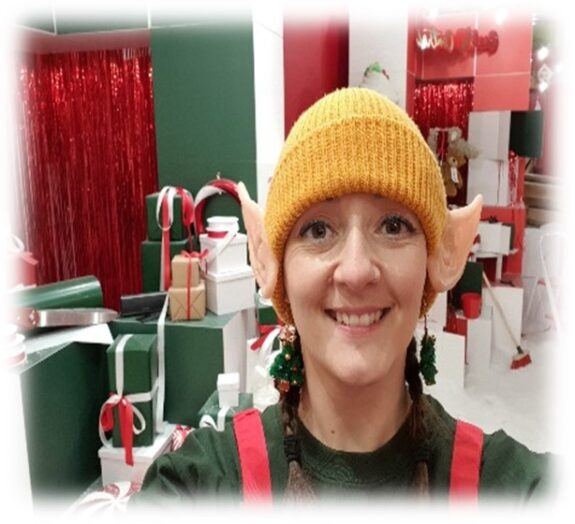 Day 9: Debrah
On the ninth day of Christmas, we are sharing Debrah's story, and the incredible work done by IPS to support her back into employment.
I was first diagnosed with Bi-Polar disorder when I was 26 years old. I would be very manic and high, I thought I could conquer the world and was spending money I didn't have.
Before I was diagnosed, I worked as a hairdresser, and I was very successful. I was featured in magazines, TV and working in 5-star salons. My future was looking great for me. I felt my life was brilliant, I was travelling, going out and being a happy person. Being unwell meant I couldn't work, and my career fell to the wayside. Since my diagnosis, I have been in and out of hospital many times over the last 25 years.
In between hospital admissions, I would often get arrested for my behaviour 'running my mouth'. I would also take drugs and be involved in unhealthy relationships. After leaving the hospital my care coordinator referred me to an Employment Specialist (ES) based at the South Westminster Community Mental Health Team.
Click here to read more on Debrah's story.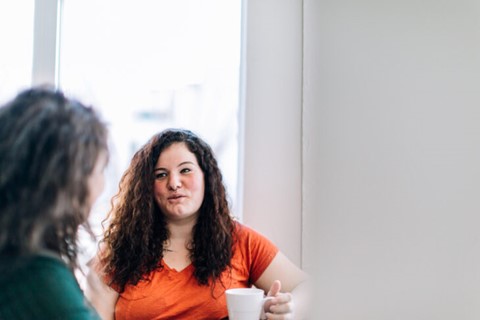 Day 10: Nathan
On the tenth day of Christmas, we are sharing Nathan's story, and the incredible work done by IPS to support him back into employment.
I have been working with my IPS employment specialist, Sarah, since November 2020 and have found all her support immensely beneficial to me. Sarah is a lovely lady and so easy to talk to, so this was really helpful when trying to find a job. She also listened to my needs in a job, and we had agreed on what jobs to avoid and looked into potential career paths that I had not considered before but may enjoy going into.
In December, Sarah found me the ideal role that was going on within Rethink called a Wellbeing Support Navigator, where I would be using my personal mental health experience to help benefit others in the community. This sounded like an amazing career prospect as this was something I already had a passion for and had discussed looking into similar roles in the future. I was delighted to have a lovely interview with Naomi, the project manager, and then get offered the job.
Click here to read more on Nathan's story.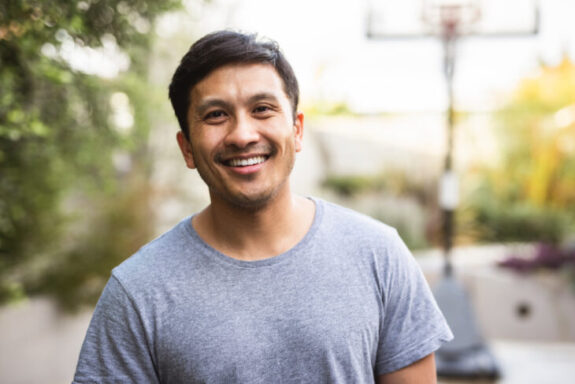 Day 11: Melissa
Successfully gaining employment has given me newfound confidence. My mental health and social skills have improved. I no longer feel alone in the world and I'm doing what I love – expressing myself creatively and unapologetically.
The support from my employment specialist has been very valuable – Rachel has given me hope for the future.
Day 12: James
At this time, I was living with my parents and sibling in a challenging environment which was not good for my health and wellbeing and on occasion could not fully commit to putting myself out there in the job market as I had no real support at home.
Jackie conducted in-depth interviews with me about my likes and dislikes at work, what I enjoyed doing and what skills I had and what would be my ideal job.
I trained as a joiner and am adept at using hand and power tools, I also have a lifelong interest in cars and bikes which I can build from scratch. We discussed joinery roles but also delivery driver roles as I did not think I could commit to full-time employment, a driving role would have suited me only for the hours and I also like driving, Jackie engaged with a number of employers for delivery driver roles which if I am truthful after a couple of interviews, I did not feel they were the right sort of job for me.
Click here to read more on James's story.